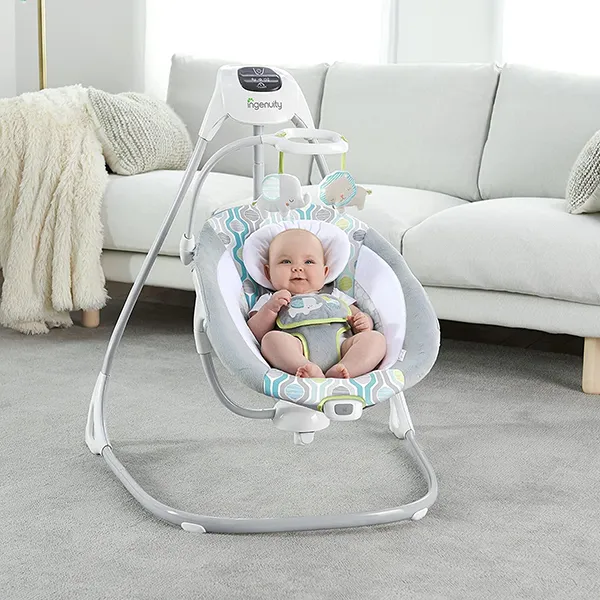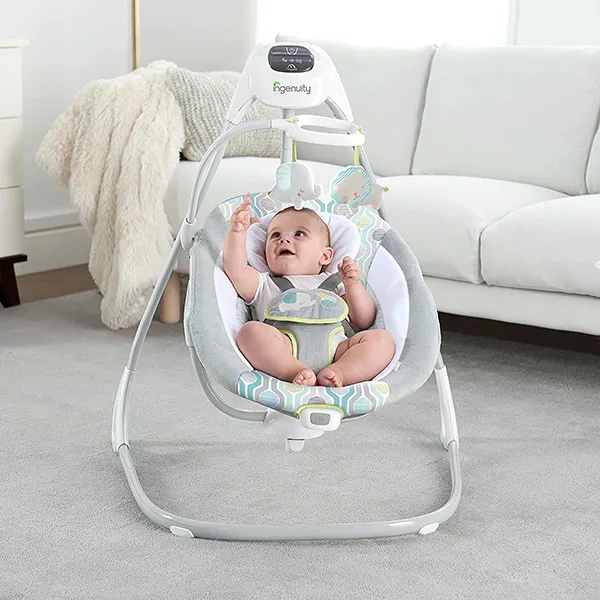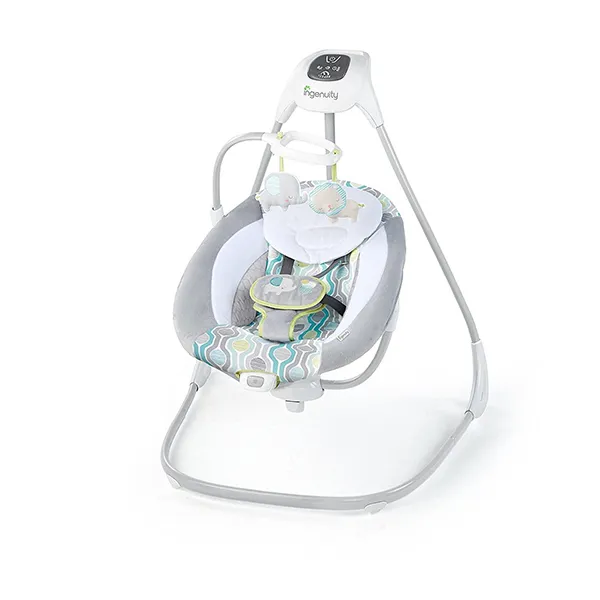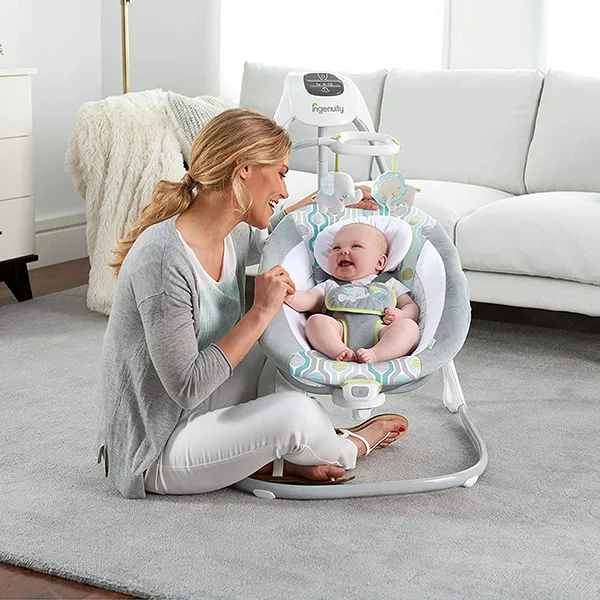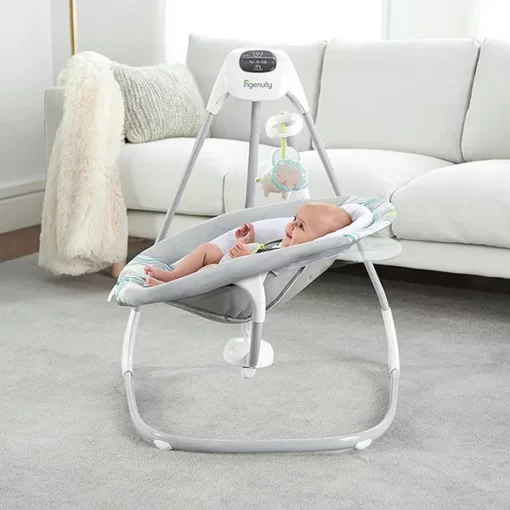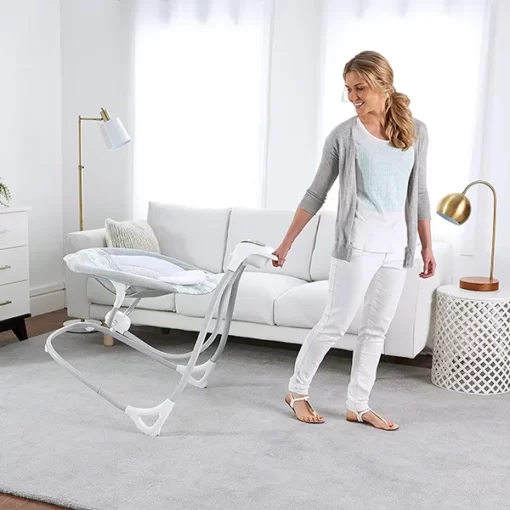 About Baby Rockers Swing
Buy Premium Quality Baby and Kids rockers and swings online in India at StarAndDaisy.in
Creativity Baby Swing Rocker particularly planned the Simple Comfort Cradling Rockers and Swing to fill the mother's heart with joy more square and helpful. This creative larger-than-an-average seat with a movable lean back turns 180 degrees to keep the child in better perspective on the mother, and the child can swing in not 1, not 2, yet 3 headings! USB string remembered sets aside cash for batteries. From the control board, redo the child's involvement in relieving vibration, 8 songs, 3 nature sounds, and background noise. Get a couple of hands minutes with a swing clock that can be set to 30, 45, or an hour. True Speed innovation keeps 6 steady paces even as the child develops. WhisperQuiet innovation permits the child to swing peacefully.
Easy Seat Rotation: This Baby Rocker Swing has a Rotatable Seat and you can Rotate the Seat 180 degrees for the most Comfortable and Convenient Position.
Soothing and Comfortable Sleep: Baby Rocker swing has 8 Melodies and 3 Natural Sounds, specially curated to provide a Soothing Sleeping Environment for the baby.
Lightweight yet Sturdy: It has a Lightweight frame with wheels which makes it easy to move. And still the good Material Quality makes it super sturdy.
Soothe & Engage: The Baby Rocker Swing has 2 Position Reclines which help in make the baby comfortable and help you to interact better.
Weight Capacity: The Baby Rocker Rocker can be used for up to 9Kgs of the baby.
Disclaimer: There can be minor changes in stickers and prints of the product. But the product and the functionalities will be the same as shown.
Manufacturer & Importer
Manufacturer & Importer
Marketed by: SND Digital Private Ltd
Manufactured/ Imported by: U.P Ceramics & Potteries Pvt Ltd